You might wonder how many Instagram accounts you can have if you use an Instagram account.
 How can I switch between these accounts? How do I manage my login? How do you manage Instagram notifications? 
All these questions are answered here.
How many Instagram accounts can I have?
Based on my experiences and the information provided by Instagram, You can create as many as 5 Instagram accounts but this doesn't mean that you can only have five accounts. 
But that does not mean you are limited, You can create five accounts with one mail ID or phone number. So, you can create as many accounts as you like. 
Multiple Instagram Accounts?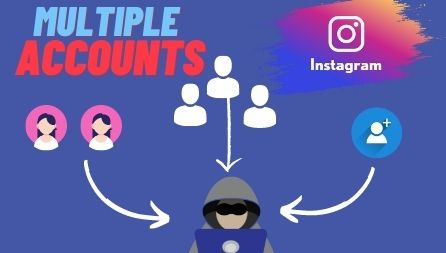 You may believe that creating and logging into Instagram is difficult if you have multiple accounts. You can switch between accounts easily after creating five accounts or less. 
Let me assist you in creating and adding or switching accounts.
Add Multiple Instagram accounts in ig :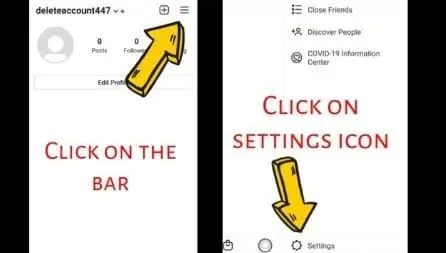 First, open your Instagram account.
Click on your profile icon.
To Add or create a second account, click the ☰ symbol.
Now, Click the Settings menu.
Scroll down and click "Add or Switch Accounts."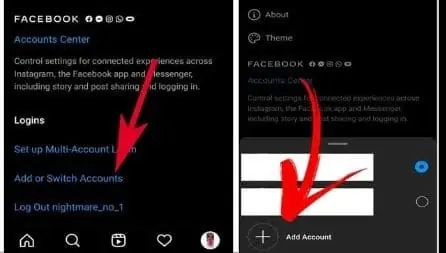 2nd Easy way to Add Instagram accounts
To create or add your 3rd or following accounts, follow the below-mentioned steps.
Click on the profile icon.
From the upper left corner, click your username.
You will see a new box. Click on the "Add Account" button to create a new account or update an existing one.
Anonymous Account
If you are creating these accounts just to anonymously view someone's account? Stop using this method because you can see other people's posts and stories even if you don't have an account, we discussed the easier and better ways to do things.  anonymously view someone.
Switching multiple Instagram accounts
There is no limit to how many Instagram accounts you can have. Until you have enough phone numbers and E-mail addresses
After creating multiple accounts you may think that it would be hard and time-consuming work to switch between them, but in Instagram, it's not the case. 
Let me show you how to switch between multiple Instagram accounts.
How to Switch Multiple Instagram Accounts?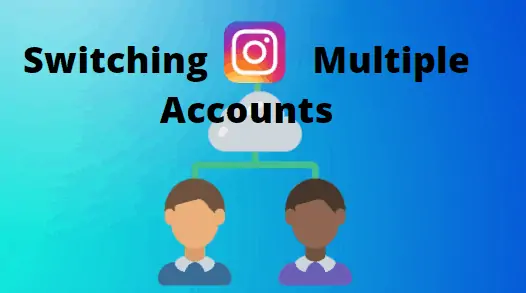 Open the official Instagram app.
Click the profile icon in the bottom right corner or click the message icon in the top right corner.
Your username will now appear, Click your username.
It will display the usernames/IDs you have created and linked to an existing account.
Select the username or account you wish to switch to.
 You can switch easily to the Instagram user ID you've linked. You don't have to delete or remove an existing account.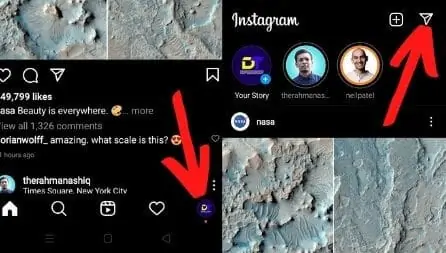 Multiple IGTV accounts
Creating and switching between multiple IGTV accounts is easy as switching accounts on Instagram. Let me guide you through the process of creating and switching between IGTV accounts.
Adding multiple IGTV accounts
First Open your IGTV application.
Go to your profile by clicking your profile icon at the bottom right side.
Click the ☰ icon at the top of the page, then click "switch accounts".
Now click "Add account" and log in with an existing Instagram account.
Enter the correct username and password and then tap Login.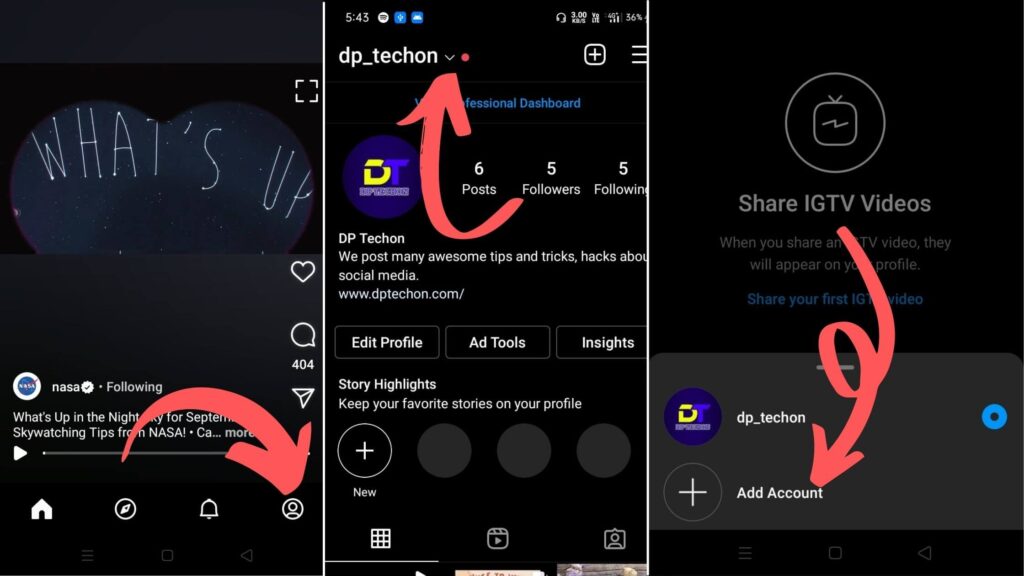 Switching Accounts in IGTV
To switch between accounts in IGTV, open your official IGTV application.
Click the profile icon on the bottom right corner.
Now, click the down-arrow icon on the top left corner.
Now you can switch between the accounts that you want to switch to use.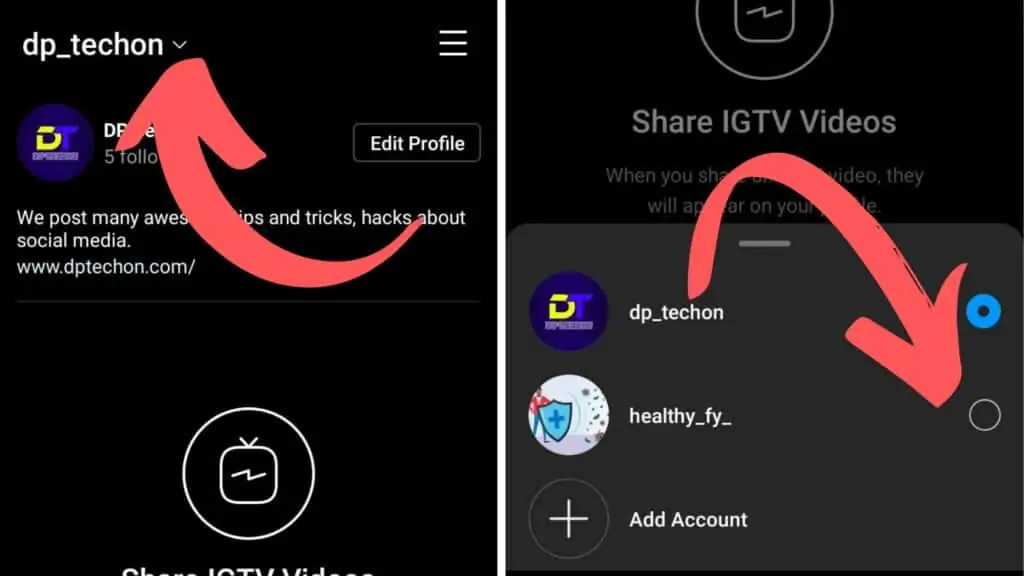 What notifications will I get if I add multiple Instagram accounts?
If you allowed Instagram notification in your mobile settings, you would get every Instagram notification for the account logged in at the time someone messages or something else.
In linked accounts, the Instagram notification that you will receive is based on the last login, and time spent in that account.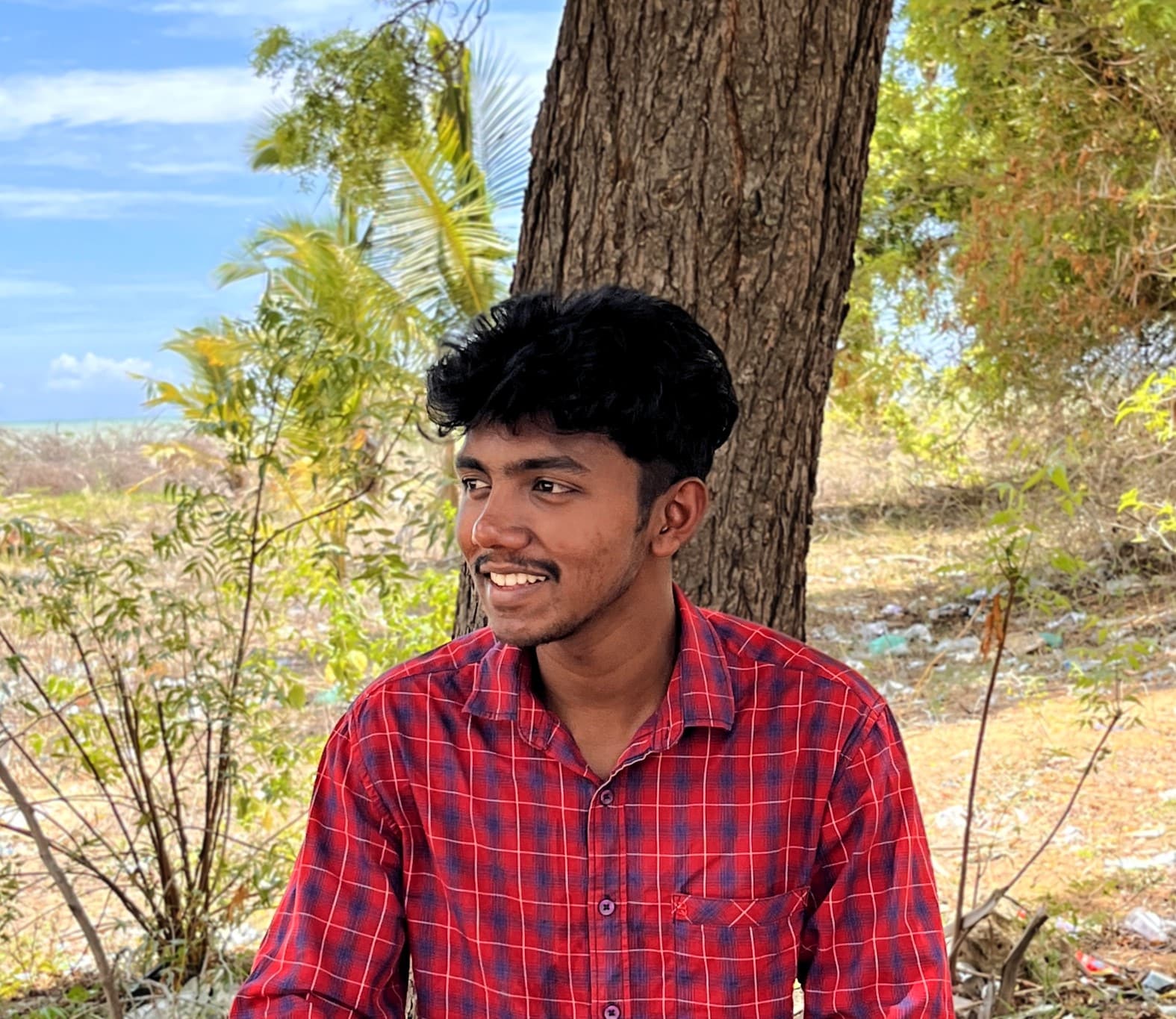 Darjan Micheal specializes in Instagram reel video editing and has a deep technical understanding of the platform. His articles and tutorials help creators master crafting compelling reels and using Instagram's features. Darjan's aim is to simplify technical aspects and inspire engaging content creation.