In 2011, Instagram filters had basic effects such as border and tilt-shift. But now, they offer many filters for stories and posts.
These filters can help you build your business or make your profile or feed look great.
We'll show you the best filters and tell you how to use filters like a pro by giving you all the tips and guidelines.
How to find filters on Instagram? You can find filters for posts while uploading a new post on Instagram. To find filters for your stories, open the Instagram app and swipe left.
How do Instagram filters work
Instagram Filters works around the principles of Augmented Reality, to create Instagram filters Meta now provides Spark AR that you can use to create Instagram filters with and without having any prior knowledge about coding.
Best Instagram filters for posts
You may be unsure which Instagram filters to use, or Which is the best Instagram filter? Let me help you,
Canva and Iconsquare.com Recently analyzed the popularity of Instagram filters using over One million Instagram posts from around the globe and listed them according to their popularity.
What are the most popular Instagram filters of this year? and why are they trending?
Clarendon, Gingham, Juno, and Lark are certainly the four most popular filters for Instagram posts.
These filters are used more often because of the popularity it has gained as the favorite filter of most Americans (The second-largest audience base of Instagram apart from India)
Are there any cultural differences in the popularity and usage of Instagram filters around the world?
No, even though Clarendon, Gingham, Juno, and Lark (The four most popular Instagram filters) are widely used by Americans there are no cultural differences in the usage and popularity of Instagram filters around the world.
1. Clarendon
Clarendon is the top-ranked filter on this list. Everyone who uses Instagram has used this filter at a minimum once.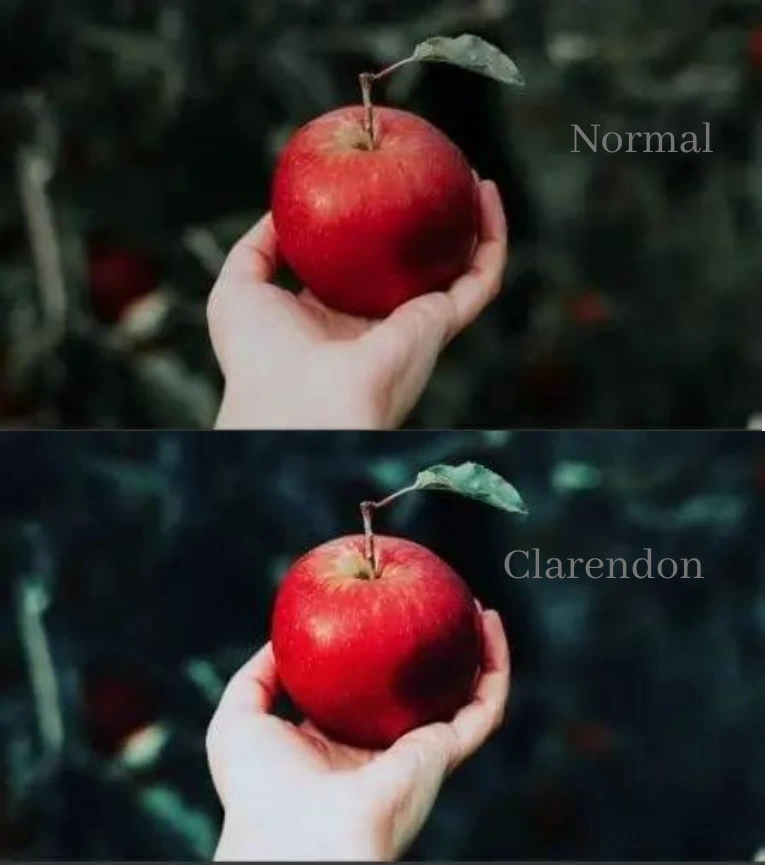 This filter will help you improve, highlight, and brighten your photos and adds light to lighter areas and darker shade to darker areas. So, they can stand out from others.
This filter slightly Increases saturation and contrast, it adds a yellow tint to the highlighted areas. Finally, it cools down the shadows and highlights. 
The mid-tone of the filter makes portrait photos look natural and warm. This filter is second only to the Normal filter and it's the most widely used worldwide. That's why Clarendon filters rank in the top ten.
2. Gingham
This filter is known for its excellent performance in vintage effect. This filter removes some colors from the photo.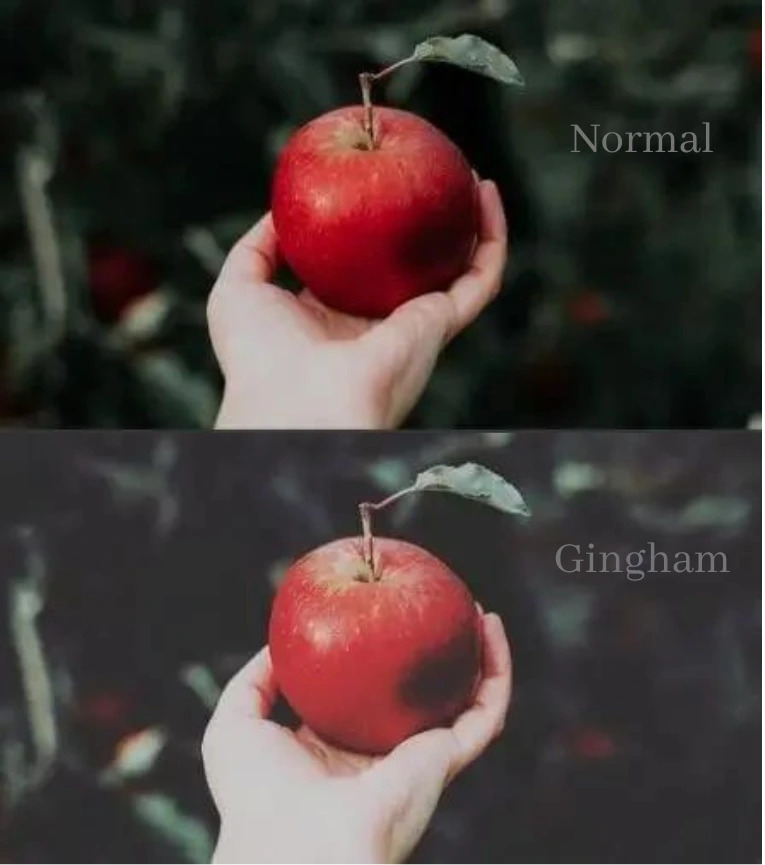 The Gingham filter reduces saturation by 31%, highlights by 48%, and adds a white vignette. 
The filter can also be used to create subtle Warm and slightly hazy effects. 
This filter can be used to add a vintage look and adds moods to your images.
3. Juno
This filter is simple but extremely popular. This filter changes the Contrast and vividness. It also increases the intensity of the yellow and red.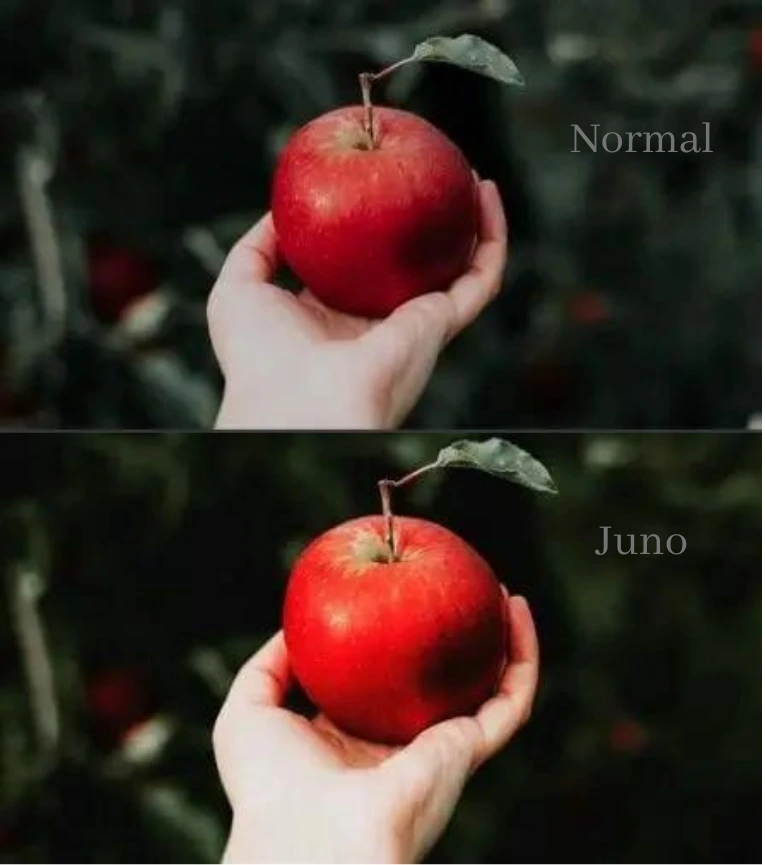 The Juno filter makes the colors stand out more than the standard blue. Juno filters add authenticity and richness to urban photos.
4. Ludwig
Except for the red color, this filter reduces saturation and brightness for yellow, green, cyan, blues, and magenta, which increases the saturation of that image with some additional effects like slightly decreased contrast.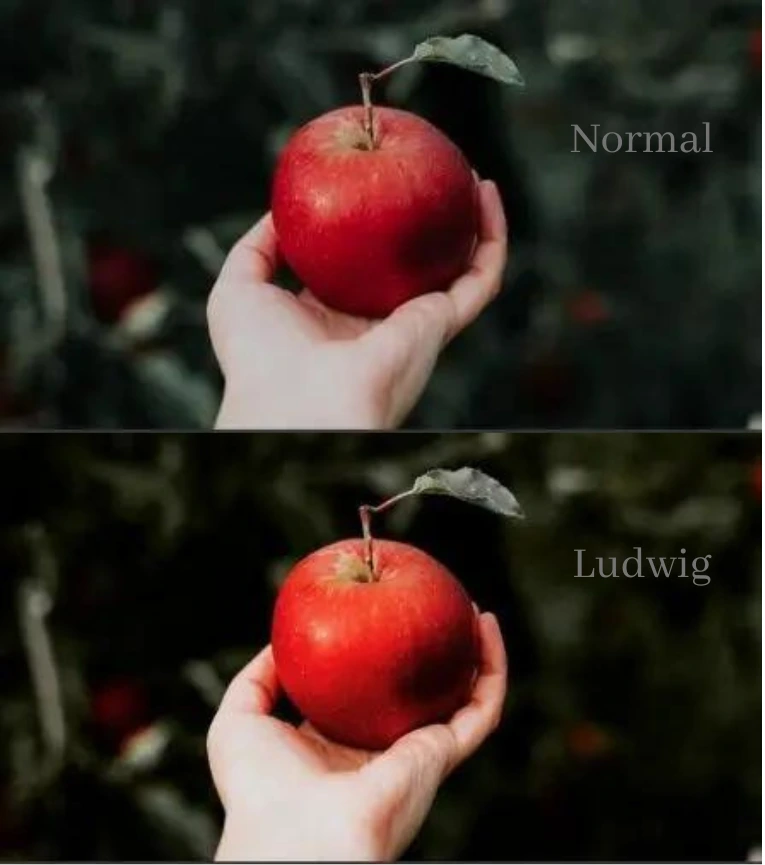 This filter helps in bringing out the vibrance of red. This filter suits well with geometric shapes, architecture, and portraits.
5. Lark
The Lark filter is a fantastic way to brighten photos without losing the cool look. The filter also gives your photo a slightly washed-out look. 
It increases exposure which brightens the image and lowers vibrance which makes your photo look more "calmed down."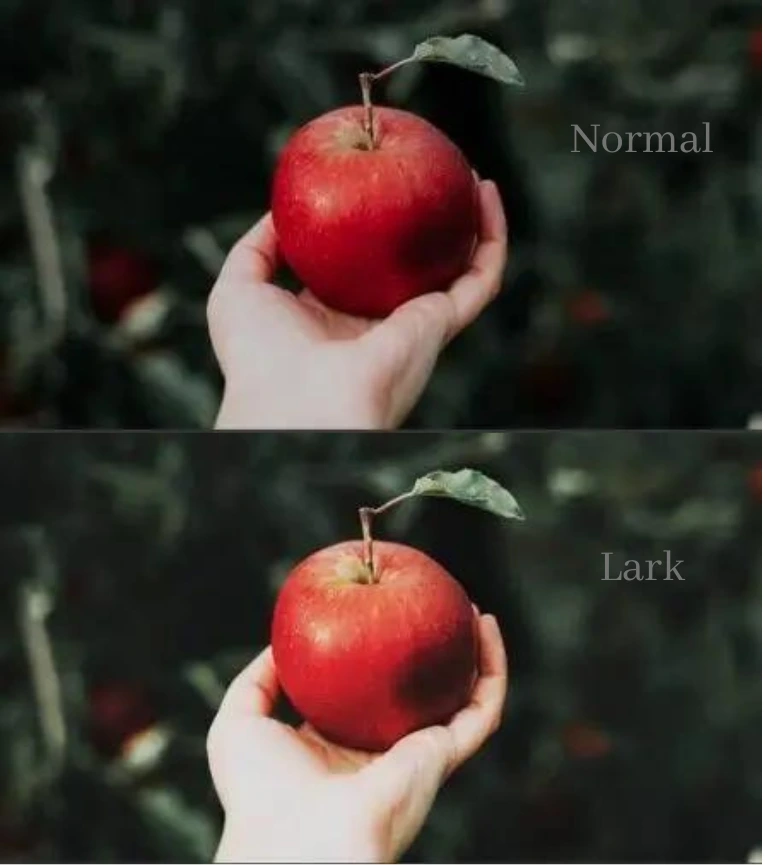 It reduces the saturation in reds, magentas, and purples while increasing the saturation in blues and greens. This filter is an excellent choice for nature shots.
6. Lo-fi
This filter is the most powerful among all filters. This filter creates dynamic effects by adding shadows and saturation to your photo.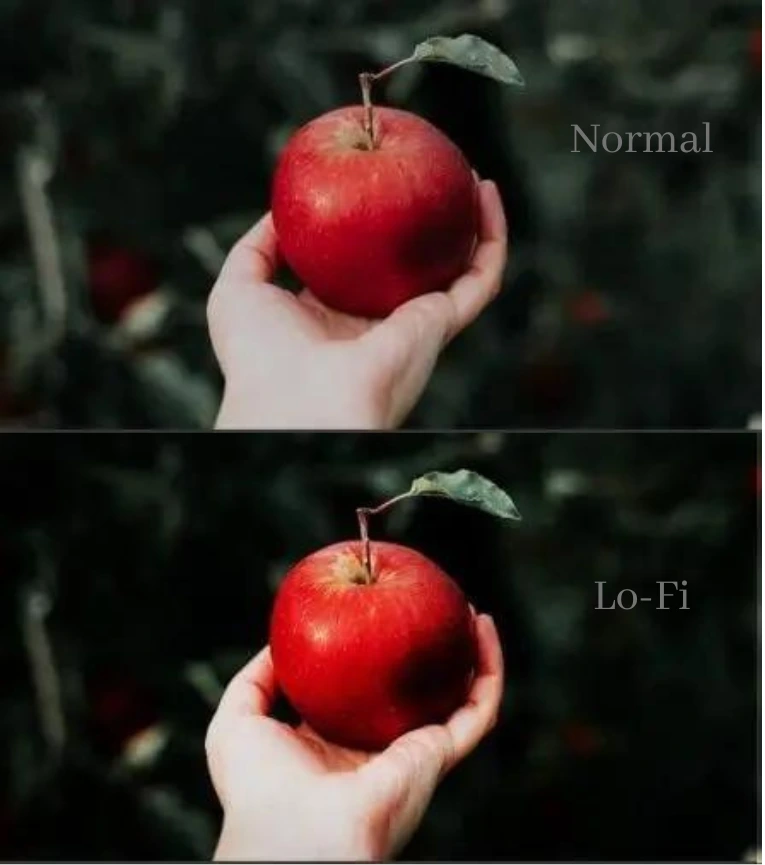 If you want to create a bright and warm look in your photo, this filter is a viable choice. This filter is best suited for oil pastel drawings. It enhances the colors and makes art more appealing.
7. Aden
This Aden filter is known for its pastel and retro looks. If you want to soften harsh lights in your picture, this filter will help you. This filter can change your bold picture into a fine dreamy picture. This filter looks great on autumn shorts.
8. Valencia
This filter instantly adds a yellow hue to your entire picture. This filter is great for photos that have pastels or light pinks. This filter will make the photo appear as if it had a night light. 
This filter creates a rich tone in your photo. It adds orange and red effects to the photo. It looks like an old-school fair.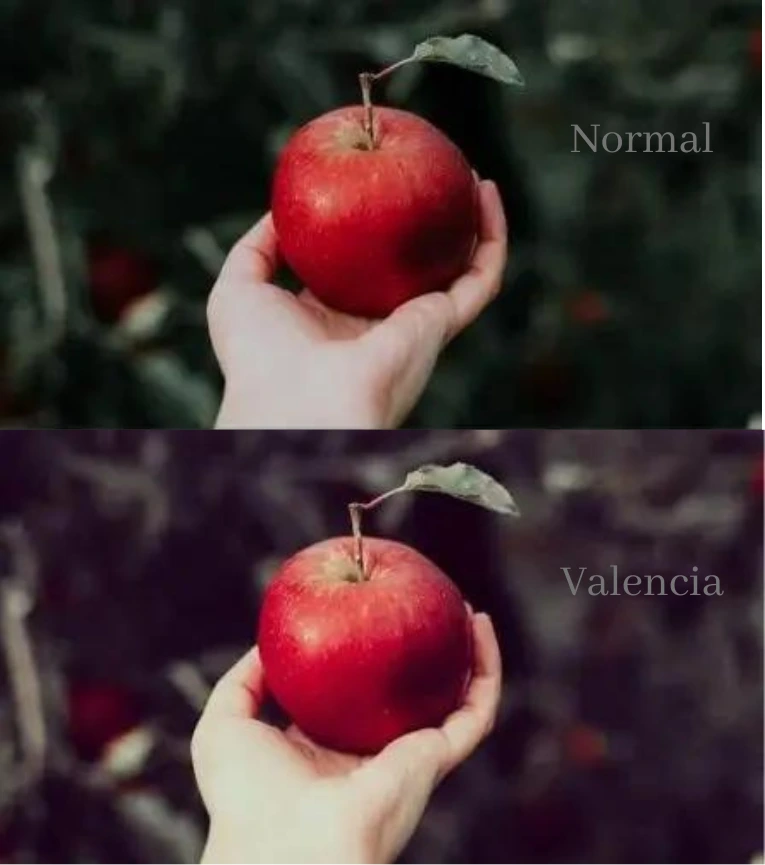 This filter is very popular in Kyrgyzstan, Bosnia, and Serbia. Valencia gives fashion photos a vintage feel by giving them more exposure and color.
9. X-Pro 11
This filter is based upon a photo-developing technique called "Cross-processing" in which, photos are processed in a chemical solution to distinct types of film.
 This filter adds a lot of shadow to your photo and shades away from the edges.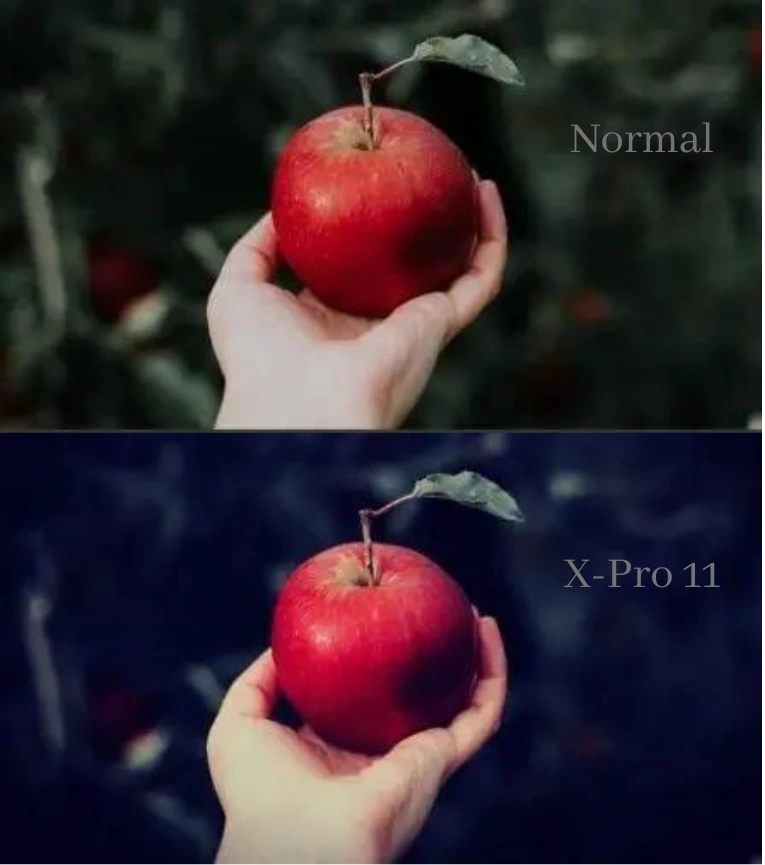 Although this filter is the oldest on Instagram, it has never lost its popularity. 
This filter is great for increasing the intensity of your photo. This filter increases contrast and warms colors, as well as adding vignette effects. This filter adds a sense of drama to your photos.
10. Rise
The Rise filter is generally a warm filter that adds brightness and a warm glow to your photos and portraits.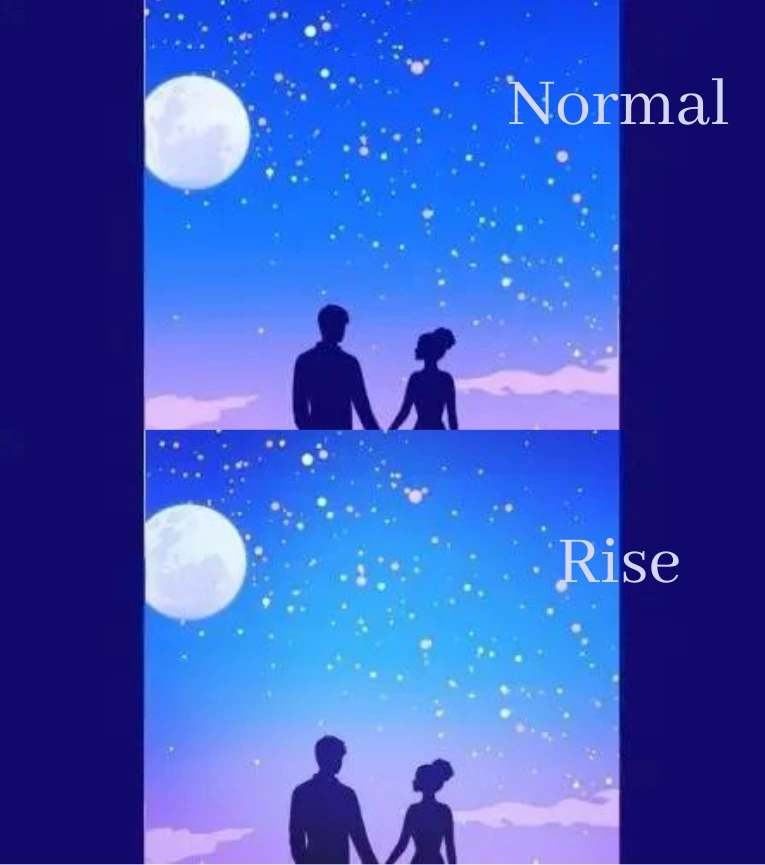 This is a center-focused filter with a wide central area of brightness.
11. Moon
Are you a beginner at using black-and-white effects? Moon filters can make your work done.
This Instagram filter makes your photographs classier by adding a more intense feel to shadows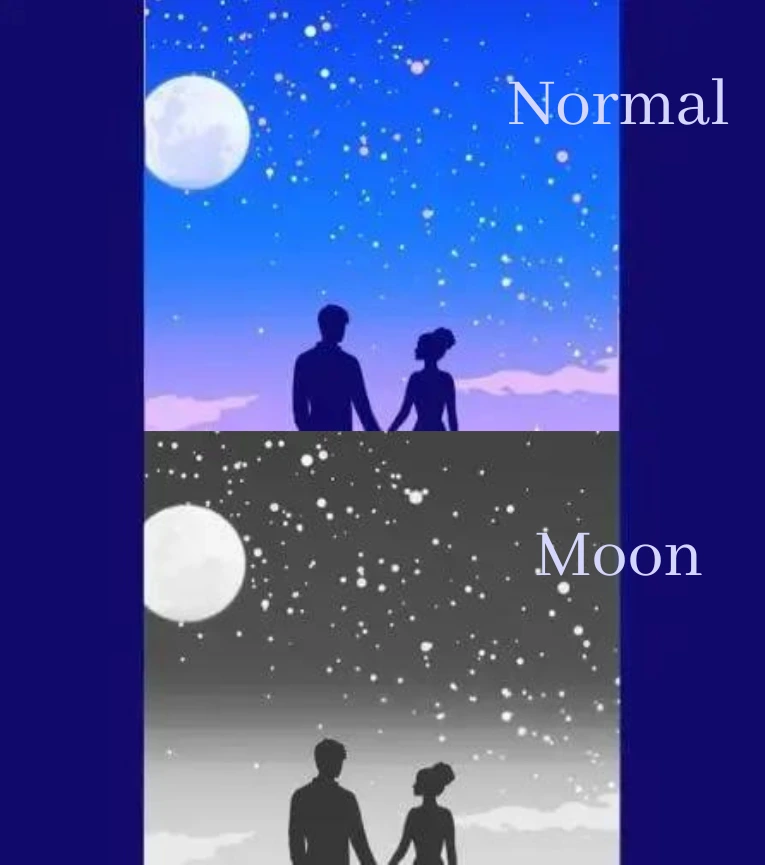 How to find filters on Instagram?
You can find filters for posts while uploading a new post on Instagram. To find filters for your stories, open the Instagram app and swipe left.
12. Mayfair
This filter is also center-focused/. It adds natural brightness at the center and reduces contrast around the center.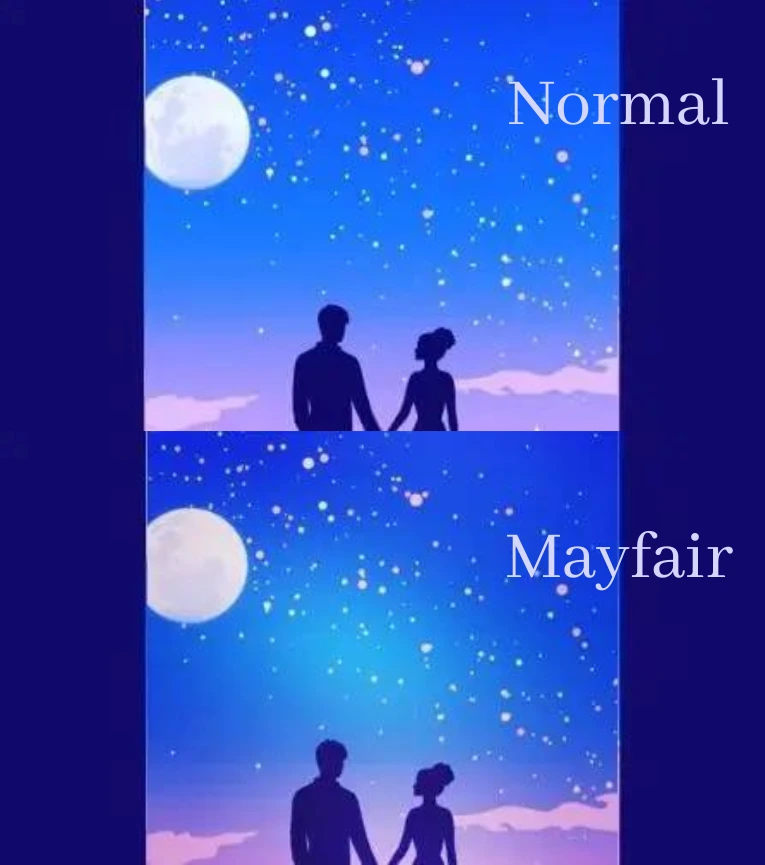 Mayfair works well with photos taken under harsh lighting and drawings, especially oil pastel art.
13. Reyes
Are you looking for an old photo effect? Then, you should try the Reyes filter.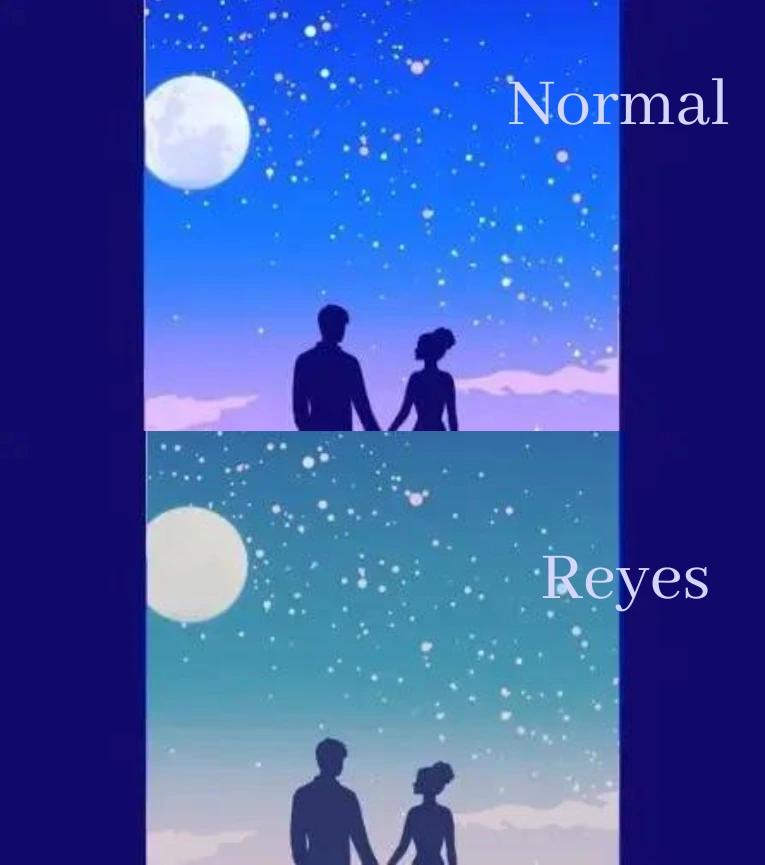 This Reyes Filter gives your photos an old photo effect by adding a bright light and thus reducing the bright colors on your images.
14. Hefe
This filter is generally used to increase the saturation of your image.
This filter adds both warm and vignetting effects and black shadows over the edges of your image.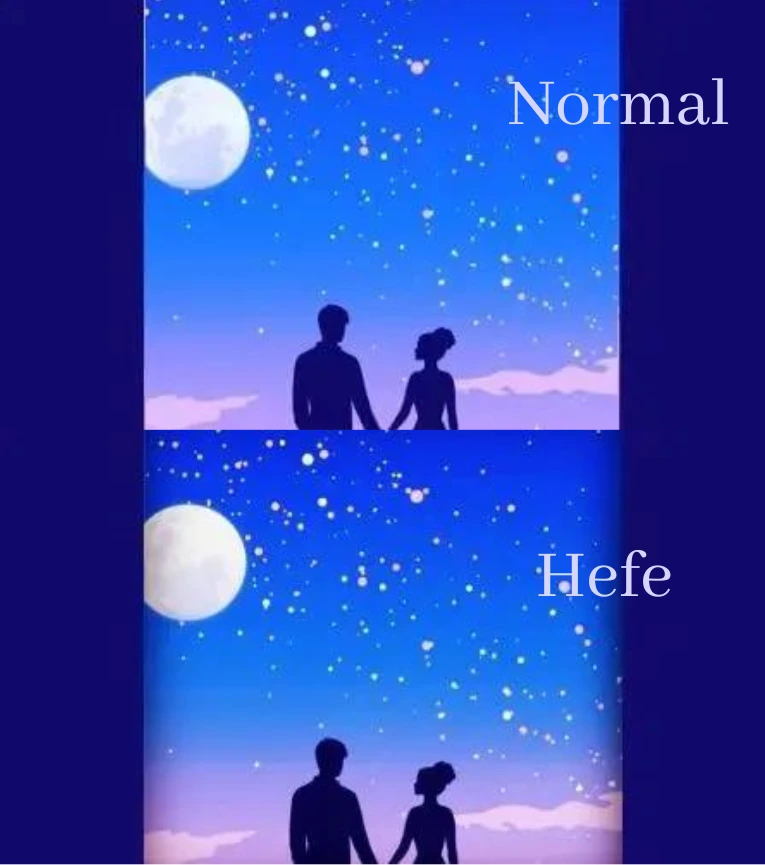 This Hefe filter also adds color saturation, gold tones, and a subtle fuzzy effect; It works well with natural shots.
15. Inkwell
This Inkwell filter is also a monochrome filter that offers a unique black-and-white effect with a boosted contrast.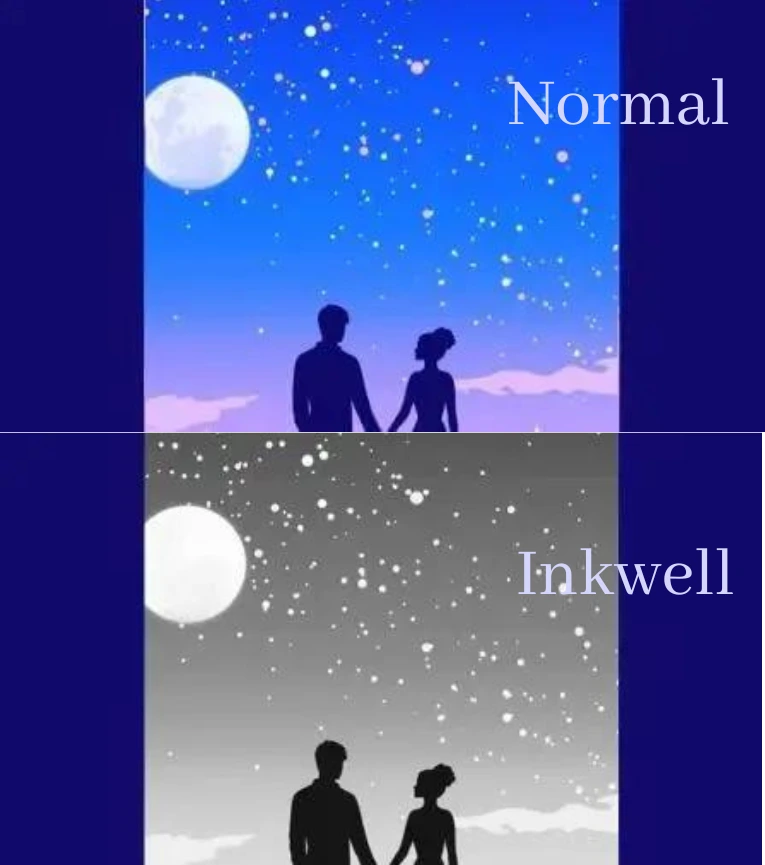 This filter works well with architectural photos, portraits, still life, and landscapes.
16. Nashville
This Nashville filter adds a faded or burnt-out retro effect to your photos.
Nashville filter also adds a warm effect, low contrast, and high exposure.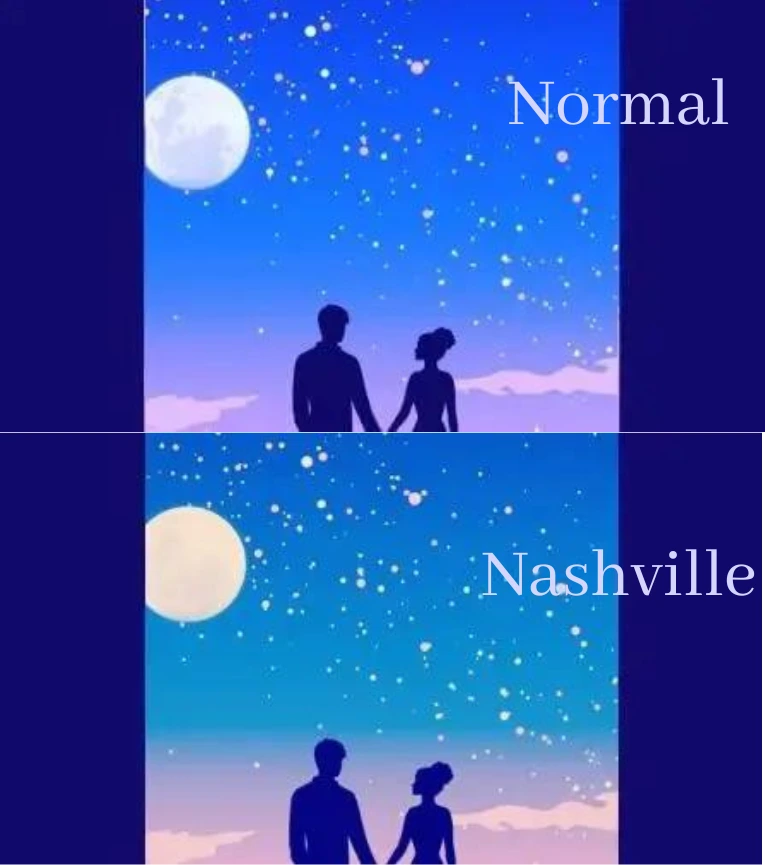 It also slightly adds a pleasant pink pastel palette look to your images.
17. Slumber
This great filter will reduce the contrast and reduces some colors and then slightly adds some vignette effects and thus gives a yellow tint to your photos.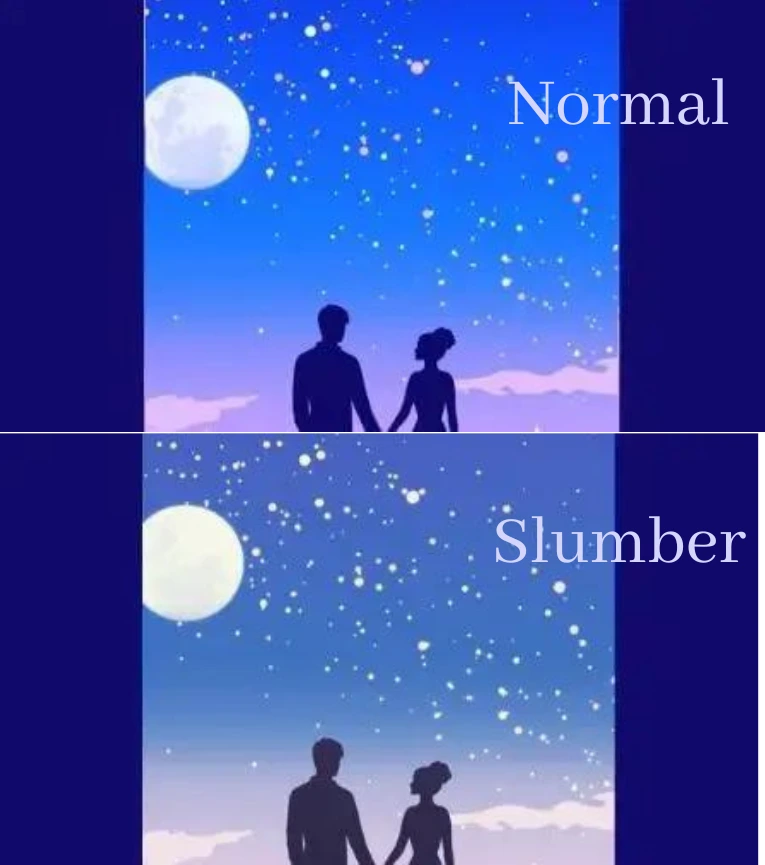 This filter also adds whitish effects more than its black color.
18. Crema
This crema filter is a combination of both cool and warm effects.
This filter will add a smooth and creamy effect to your images.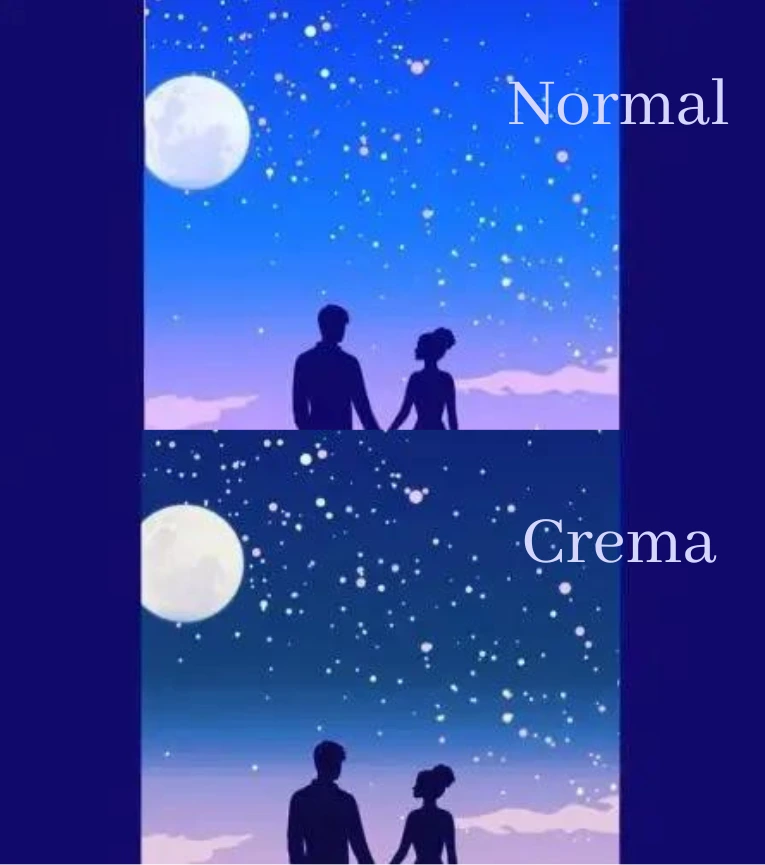 Pro Tip: This filter works great with bright outdoor photos.
19. Perpetua
This filter is portrayed in a greenish-blue color.
Perpetua filter works well with any photos that are shot in daylight.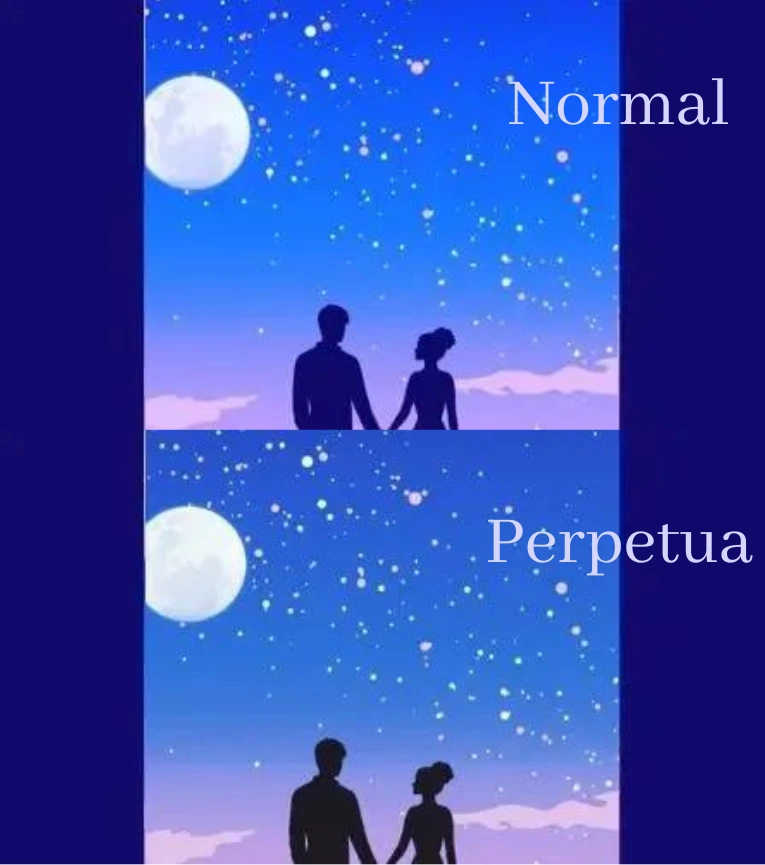 This filter greatly decreases the contrast by increasing the shadows and highlights.
This also reduces the red color and slightly increases the cyan color in your pictures
20. Amaro
Amaro increases the exposure and gives a film-inspired look to your images.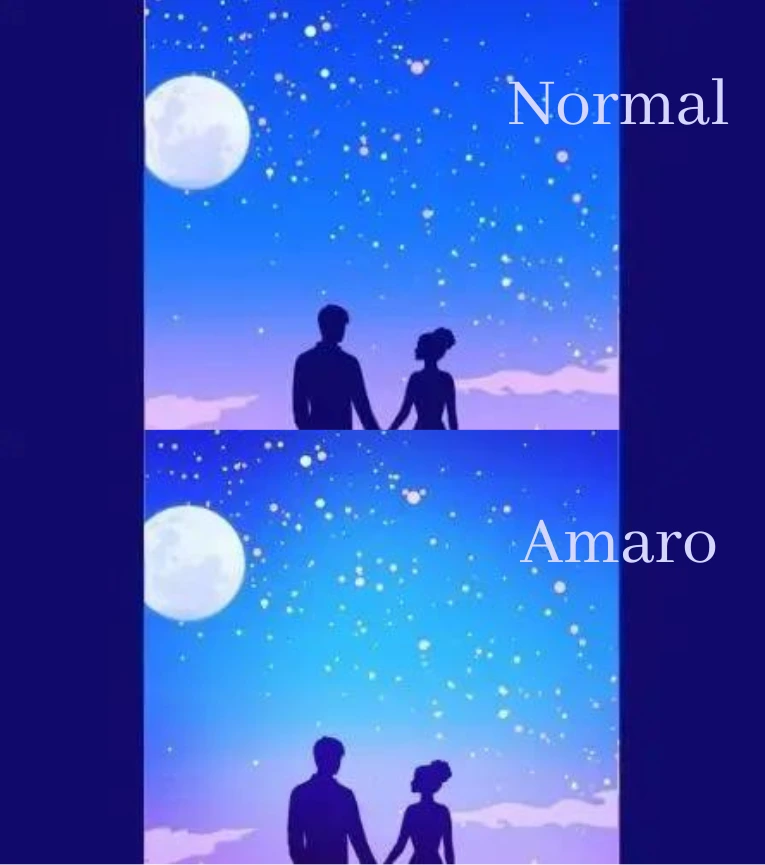 This filter adds a yellow tint in highlights and blue paint in shadows.
It also adds brightness with a central focus.
21. Hudson
This Hudson works like a combination of Mayfair and Rise filters.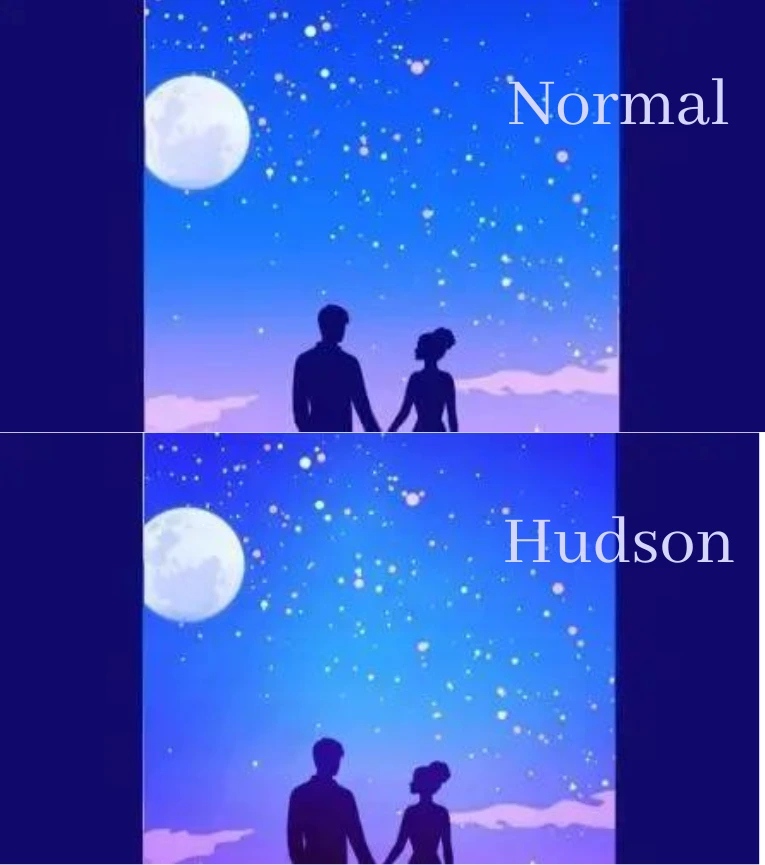 This filter has a medium-ranged area of brightness at the center and a more astonishing contrast around the center.
22. Sierra
Sierra filter works well with landscape and still-life photos as this filter will wash out skin tones from your photos.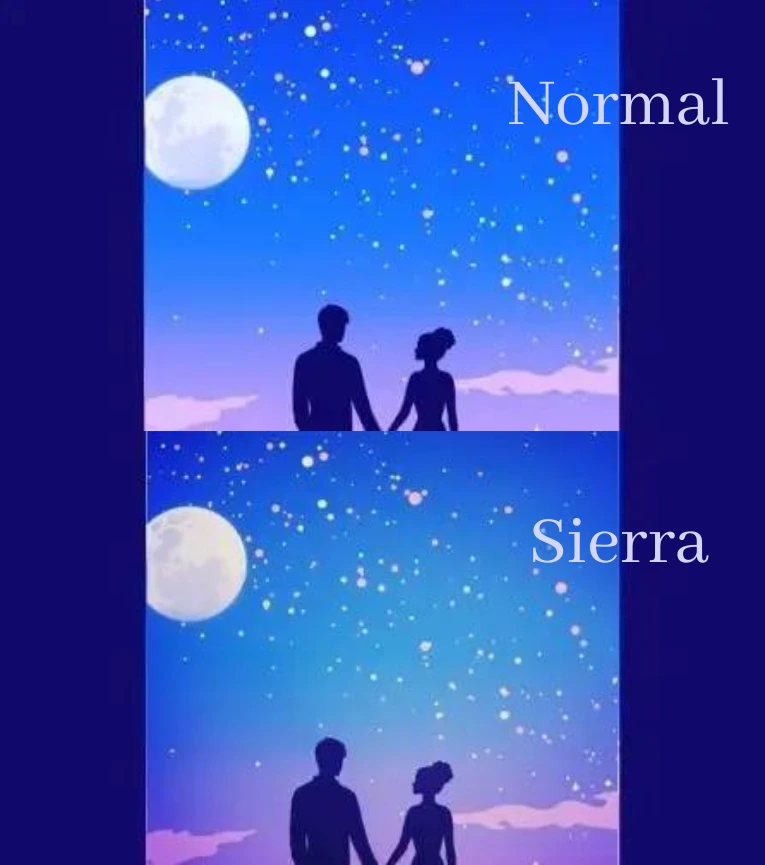 This filter will add high exposure and low contrast to your images with a slightly dodged center.
23. Willow
This Monochrome filter will give softer black-and-white effects.
The lighting effects of this filter work as same as the Sierra filter.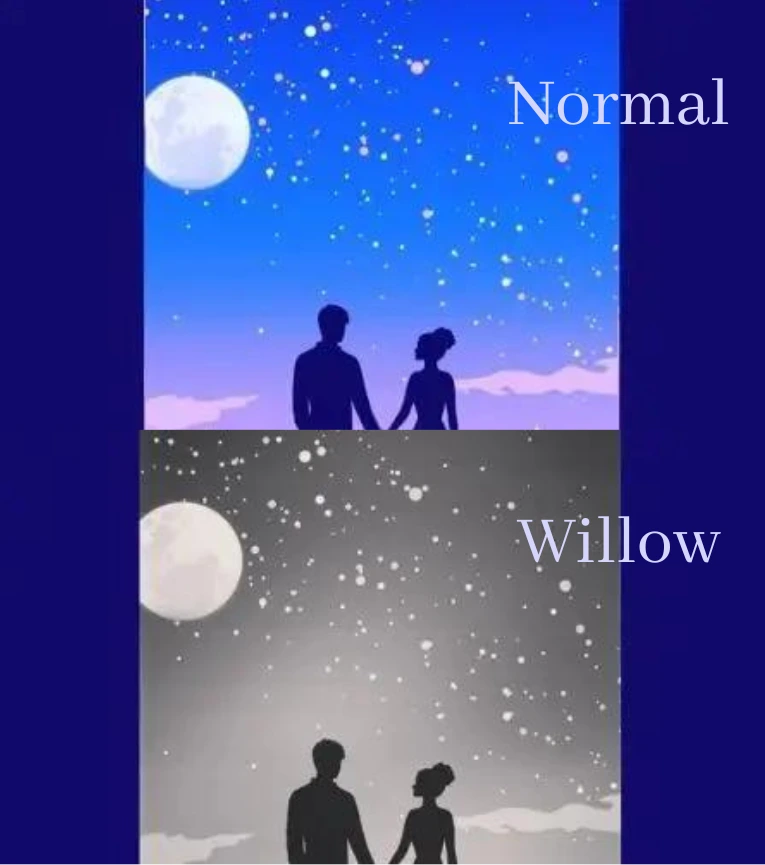 This filter works well with still-life photography, portraits, and landscapes.
Rules for Instagram filters
If you want to improve your business, you should follow these guidelines while using Instagram.
These are proven rules, however. You can follow these steps if you want to increase your followers or improve your business.
Being consistent:
Did you know? Sixty percent of top brands use the same filter for each post.
 You need to keep your feed consistent for users not to get confused by inconsistent posts. 
This is a proven method to increase your audience and conversion rate.
Don't Filter too much:
This is the most important rule to follow to make your post stand out.
 You should not filter your photos too much, regardless of whether you are using an Instagram business account or a personal account.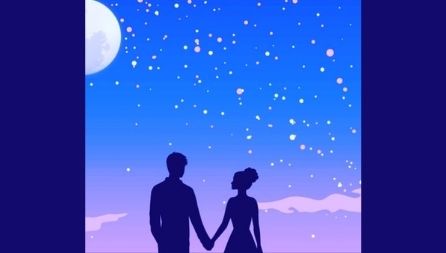 While this might look better in certain photos, it may not work in all. 
Filtering too much can make your photos look worse by hiding details or creating a poor lighting effect.
 Don't forget to use this tip the next time you apply filters to make your post look better.
Choose a Filter that suits your brand:
Consistency is the key. This is important for your brand. Being consistent on filters can improve your feed.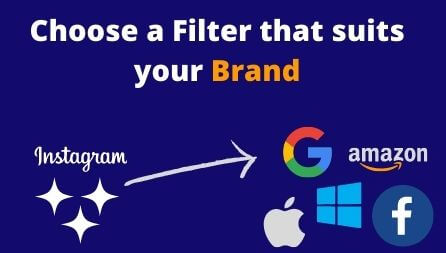 If you're marketing party equipment or other high-end products, a filter like black, or white might be a poor choice. So, choose a filter to suit your brand.
This rule is only applicable to business accounts.
Final Words:
We tried our best to cover everything about Instagram Filters, and filters for IG stories. We also included every step to access Instagram stories, feeds, edit them, and popular filters for Instagram posts.