Instagram is a great platform for content creators and users. It has many cool features that people love to use.
Even though the site offers many features some may need to delete their account for certain reasons. If you don't know how to do that don't worry I'll show you how to get rid of your Instagram account temporarily or even permanently.
And remember one thing if delete your Instagram account permanently. It can't be reversed or you can't recover your posts, photos, videos, etc after deleting. So don't forget to take a backup before permanently deleting your Instagram account. So thing before you delete your Instagram account or take a backup of your data.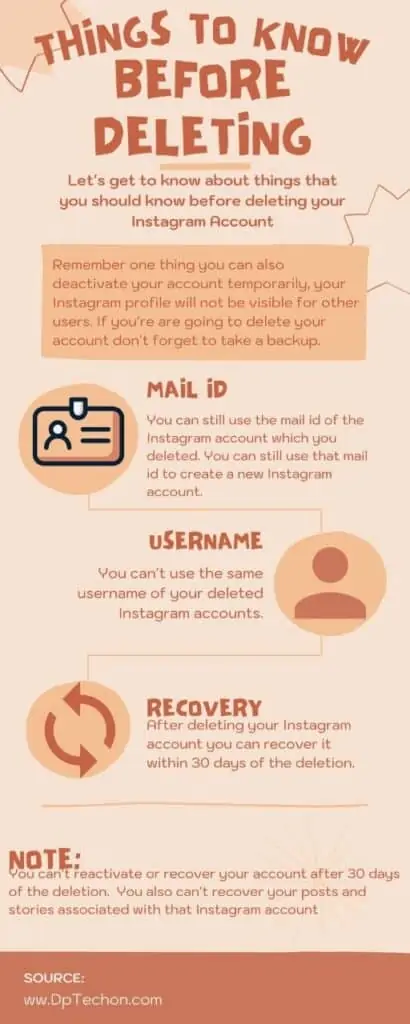 Follow these tips below to deactivate your Instagram account permanently.
How to Permanently Delete Instagram Account :
Instagram Account Deletion Page
1. First you need to go to the account deletion page.
2. It will ask you to login to your Instagram account which you want to delete.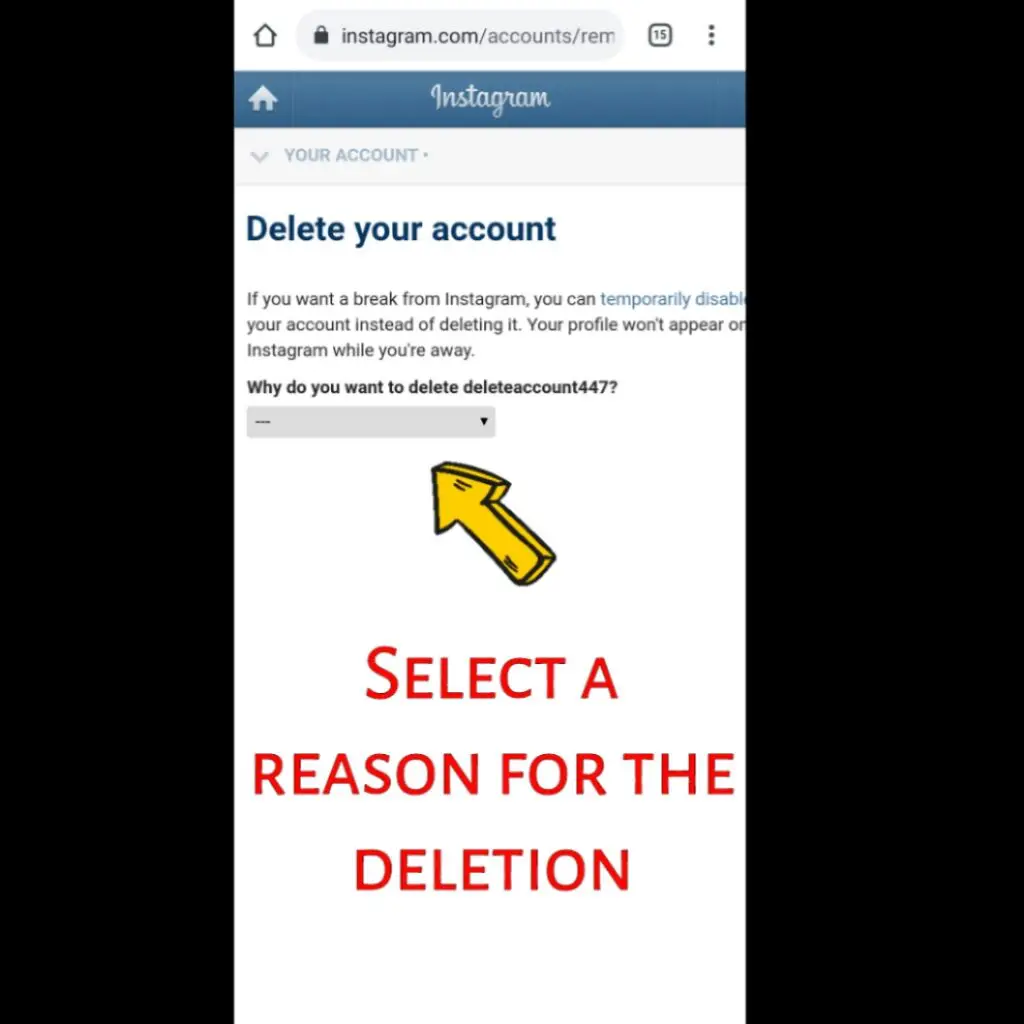 2. Choose a reason that suits you better after choosing you will be asked to Re-Enter your password.
3. Re-Enter your password and click Delete your account to Delete your Instagram account permanently.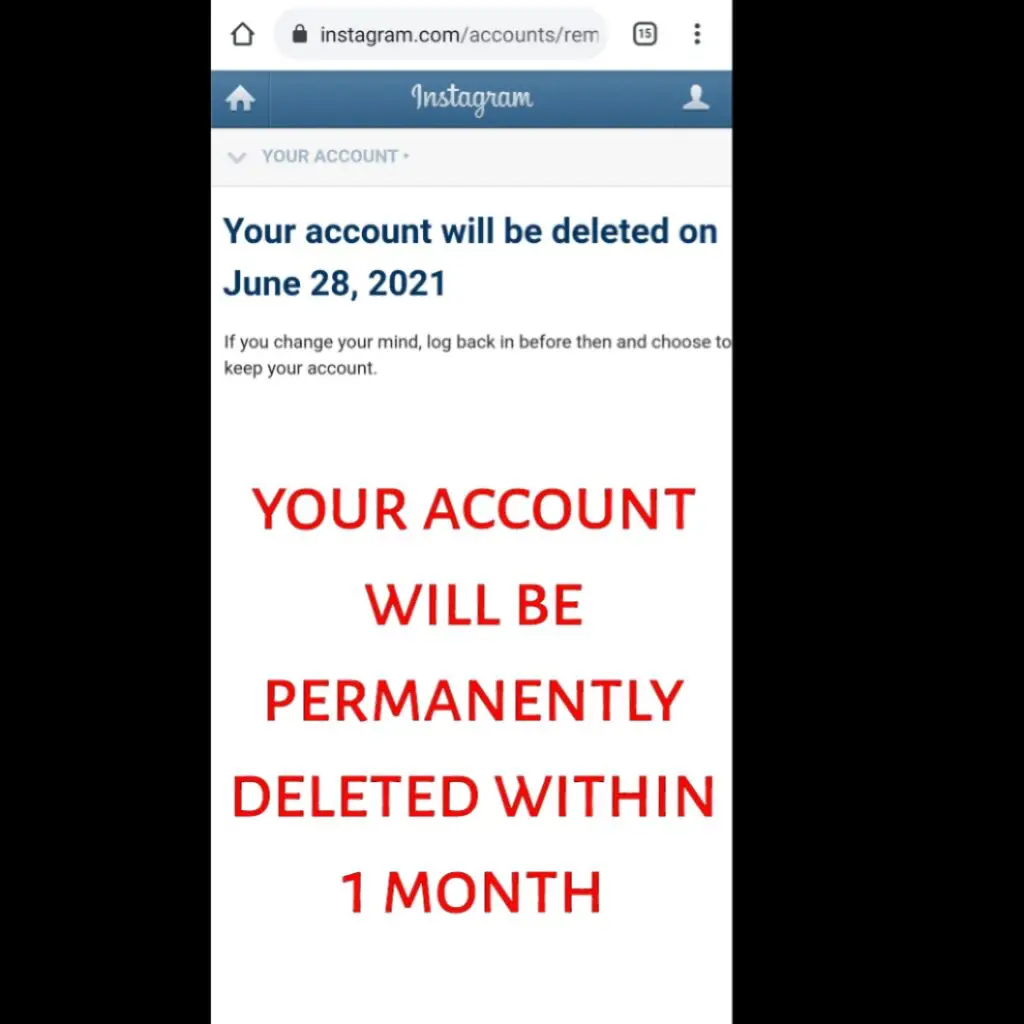 Things to Know Before Deleting Your Instagram Account
1. If you delete your Instagram Account you can't access your profile or photos, videos, likes. comments, and followers associated with your profile.
2. You can use the deleted accounts mail id to create a new account.
3. And you can't use your deleted Instagram accounts profile name.
4. After deleting your Instagram account you can recover it within 30 days the deletion.
5. But you can't reactivate or recover your account after 30 days of the deletion.
6. Before deleting Your Instagram account it's better to take a backup of your data.
7. And remember one thing you can also deactivate your account temporarily, your Instagram profile will not be visible for other users.
How much time it will take to permanently delete your account?
Since you have submitted the account deletion request to Instagram. It will take about 30 days to make Instagram deactivate your account.
What if some users change their minds? They can log in to their Instagram account within 30 days to cancel the deletion. But remember one thing you can't recover your account after the given number of days. So make sure you take a backup of your data. During these 30 days, your account will not be visible to any other users. If you change your mind within 30 days you can recover your Instagram account just by signing in using the correct username and password.
People Also Read About
How To Delete my Account if I had a business account?
If you a business account and thinking of deleting it, all you have to do is just following the above-mentioned steps. Using these steps you can delete your Instagram account no matter what type of account it is, you can delete both personal and business accounts using these steps.
Types of Instagram Account:
Personal Account
Business Account
What is Personal Account?
1.Personal Account: A personal account has no special features when compared to a business account. If you're using Instagram just to find new friends or to connect with friends and family, you can definitely use a personal account. A personal account will greatly suit these users. So let's say you are using Instagram just for the sake of having a social media account for personal uses having a personal account is perfect for you.
2.Business Account A business account is used to post something about your business and to promote it by paying for ads. You can also get analytics from Instagram about your post insight, audience age, Impressions, content interaction, etc. Using these data you can get a complete overview of your post performance and you can alter or react according to that data so that you can improve your business. You can also schedule your post if you're using a business account.
Which type of Instagram account is best?
It's completely based on why you're using Instagram. If you're using Instagram just to connect with people and to be entertained use a personal account. If you're using Instagram as a tool to develop your business you're recommended to use a Business account.
Video Tutorial to Permanently Delete your Instagram Account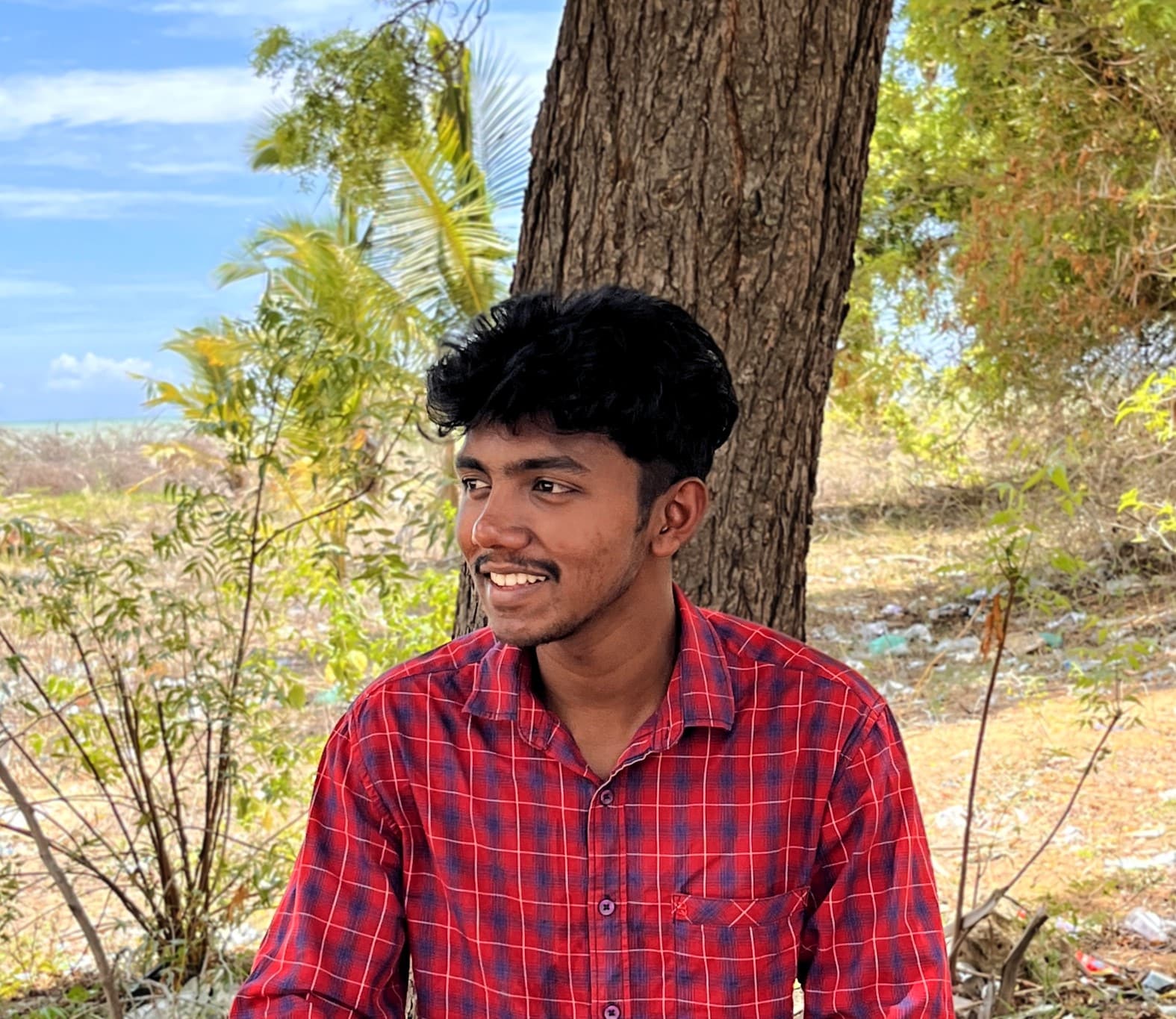 Darjan Micheal specializes in Instagram reel video editing and has a deep technical understanding of the platform. His articles and tutorials help creators master crafting compelling reels and using Instagram's features. Darjan's aim is to simplify technical aspects and inspire engaging content creation.